Feeling a little chilly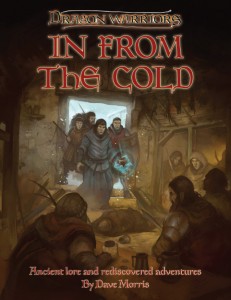 We've finally got a page up for In From The Cold, our November release of the best of Dave Morris's work for White Dwarf magazine in the 1980s—all lovingly retooled for Dragon Warriors.
Some of the contents: complete information on Demonologists and how to create them as player-characters or vile NPCs; a new chapter of demons and another of demon-princes, and how to summon them. Ideas on how to use undead in your game without them becoming the tedious cannon-fodder they are in some other RPGs. And loads of adventures—six in all— including the much demanded 'A Box of Old Bones', now expanded with three new endings.